Science News

Analytic Thinking Can Decrease Religious Belief, Study Shows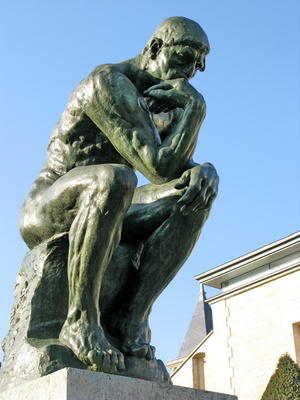 University of British Columbia

ScienceDaily (Apr. 26, 2012) — A new University of British Columbia study finds that analytic thinking can decrease religious belief, even in devout believers.

The study, which is published in the April 27 issue of Science, finds that thinking analytically increases disbelief among believers and skeptics alike, shedding important new light on the psychology of religious belief.

"Our goal was to explore the fundamental question of why people believe in a God to different degrees," says lead author Will Gervais, a PhD student in UBC's Dept. of Psychology. "A combination of complex factors influence matters of personal spirituality, and these new findings suggest that the cognitive system related to analytic thoughts is one factor that can influence disbelief."


Genes Shed Light On Spread of Agriculture in Stone Age Europe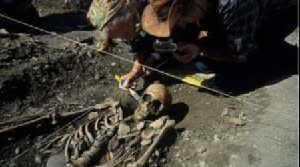 Uppsala University

ScienceDaily (Apr. 26, 2012) — One of the most debated developments in human history is the transition from hunter-gatherer to agricultural societies. A recent issue of Science presents the genetic findings of a Swedish-Danish research team, which show that agriculture spread to Northern Europe via migration from Southern Europe.

"We have been able to show that the genetic variation of today's Europeans was strongly affected by immigrant Stone Age farmers, though a number of hunter-gatherer genes remain," says Assistant Professor Anders Götherström of the Evolutionary Biology Centre, who, along with Assistant Professor Mattias Jakobsson, co-led the study, a collaboration with Stockholm University and the University of Copenhagen.

Technology News

Seeing Inside the Nose of an Aircraft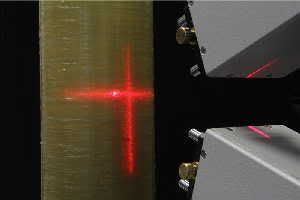 Fraunhofer-Gesellschaft

ScienceDaily (Apr. 26, 2012) — Radio signals reach pilots on board an aircraft through the "radar dome," the rounded nose of the aircraft. But if errors occur during the production of this "nose," -- tiny foreign particles, drops of water or air bubbles -- this can impede radio traffic. In the future, a non-destructive testing system will identify just such imperfections during production. Researchers will be presenting the new testing system at the Control trade fair, May 8-11 in Stuttgart.

The planned arrival time, the request to land or the landing direction -- this is the kind of information pilots discuss via radio with ground staff in the control tower. The nose of the aircraft, the "radar dome," receives incoming radio signals and transmits radio signals sent by the pilot as well. It is made of a fiberglass composite. But if even tiniest imperfections arise during production -- if, for instance, little foreign particles, drops of water or air bubbles become enclosed in the resin -- over time they can cause fine cracks through which moisture can seep. This causes interference in radio traffic through the aircraft nose, introducing static into the signal.


Electron Politics: Physicists Probe Organization at the Quantum Level
Rice University

ScienceDaily (Apr. 25, 2012) — A new study finds that "quantum critical points" in exotic electronic materials can act much like polarizing "hot button issues" in an election. Reporting in Nature, researchers from Rice University, two Max Planck Institutes in Dresden, Germany, and UCLA find that on either side of a quantum critical point, electrons fall into line and behave as traditionally expected, but at the critical point itself, traditional physical laws break down.

"The beauty of the quantum critical point is that even though it's only one point along the zero temperature axis, what happens at that point dictates how electrons will interact in the material under a broad set of physical conditions," said study co-author Qimiao Si, a theoretical physicist at Rice University. The new study involved "heavy-fermion metals," magnetic materials with many similarities to high-temperature superconductors.

Environmental News

'Warming Hole' Delayed Climate Change Over Eastern United States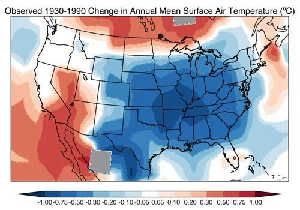 Harvard University

ScienceDaily (Apr. 26, 2012) — Climate scientists at the Harvard School of Engineering and Applied Sciences (SEAS) have discovered that particulate pollution in the late 20th century created a "warming hole" over the eastern United States -- that is, a cold patch where the effects of global warming were temporarily obscured.

While greenhouse gases like carbon dioxide and methane warm Earth's surface, tiny particles in the air can have the reverse effect on regional scales.

"What we've shown is that particulate pollution over the eastern United States has delayed the warming that we would expect to see from increasing greenhouse gases," says lead author Eric Leibensperger (Ph.D. '11), who completed the work as a graduate student in applied physics at SEAS.


First Evaluation of the Clean Water Act's Effects On Coastal Waters in California Reveals Major Successes
University of Southern California

ScienceDaily (Apr. 26, 2012) — Levels of copper, cadmium, lead and other metals in Southern California's coastal waters have plummeted over the past four decades, according to new research from University of Southern California.

Samples taken off the coast reveal that the waters have seen a 100-fold decrease in lead and a 400-fold decrease in copper and cadmium. Concentrations of metals in the surface waters off Los Angeles are now comparable to levels found in surface waters along a remote stretch of Mexico's Baja Peninsula.

Sergio Sañudo-Wilhelmy, who led the research team, attributed the cleaner water to sewage treatment regulations that were part of the Clean Water Act of 1972 and to the phase-out of leaded gasoline in the 1970s and 1980s.

Medical News

Scar Tissue Turned Into Heart Muscle Without Using Stem Cells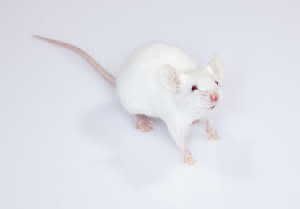 Duke University Medical Center

ScienceDaily (Apr. 26, 2012) — Scientists at Duke University Medical Center have shown the ability to turn scar tissue that forms after a heart attack into heart muscle cells using a new process that eliminates the need for stem cell transplant.

The study, published online April 26 in the journal Circulation Research, used molecules called microRNAs to trigger the cardiac tissue conversion in a lab dish and, for the first time, in a living mouse, demonstrating the potential of a simpler process for tissue regeneration.

If additional studies confirm the approach in human cells, it could lead to a new way for treating many of the 23 million people worldwide who suffer heart failure, which is often caused by scar tissue that develops after a heart attack. The approach could also have benefit beyond heart disease.


Manipulating Molecules in Heart Protects Mice On High-Fat Diets from Obesity, Affects Metabolism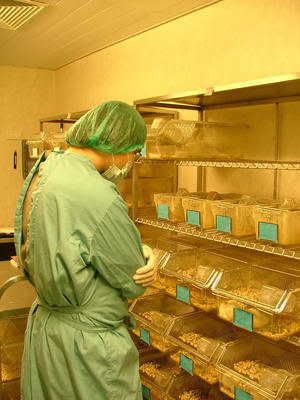 UT Southwestern Medical Center

ScienceDaily (Apr. 26, 2012) — UT Southwestern Medical Center researchers have demonstrated for the first time that the heart can regulate energy balance throughout the body, a finding that may point to more effective treatments for obesity, diabetes, and heart disease.

Obesity, cardiovascular disease, and diabetes affect tens of millions of people in the U.S., according to the Centers for Disease Control and Prevention.

Using mice fed a high-fat diet, researchers found that manipulating a heart-specific genetic pathway prevents obesity and protects against harmful blood-sugar changes associated with type 2 diabetes. The scientists' findings appear in the April 27 issue of Cell.

Space News

New Form of Lava Flow Discovered On Mars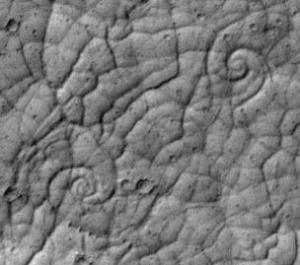 Arizona State University College of Liberal Arts and Sciences

ScienceDaily (Apr. 26, 2012) — High-resolution photos of lava flows on Mars reveal coiling spiral patterns that resemble snail or nautilus shells. Such patterns have been found in a few locations on Earth, but never before on Mars. The discovery, made by Arizona State University graduate student Andrew Ryan, is announced in a paper published April 27, 2012, in the scientific journal Science.

The new result came out of research into possible interactions of lava flows and floods of water in the Elysium volcanic province of Mars.

"I was interested in Martian outflow channels and was particularly intrigued by Athabasca Valles and Cerberus Palus, both part of Elysium," says Ryan, who is in his first year as a graduate student in ASU's School of Earth and Space Exploration, part of the College of Liberal Arts and Sciences. Philip Christensen, Regents' Professor of Geological Sciences at ASU, is second author on the paper.


NASA's WISE Catches Aging Star Erupting With Dust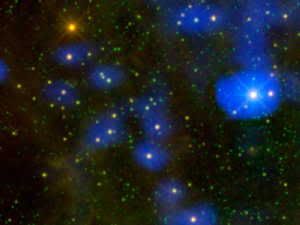 NASA/Jet Propulsion Laboratory

ScienceDaily (Apr. 26, 2012) — Images from NASA's Wide-field Infrared Survey Explorer (WISE) reveal an old star in the throes of a fiery outburst, spraying the cosmos with dust. The findings offer a rare, real-time look at the process by which stars like our sun seed the universe with building blocks for other stars, planets and even life.

The star, catalogued as WISE J180956.27-330500.2, was discovered in images taken during the WISE survey in 2010, the most detailed infrared survey to date of the entire celestial sky. It stood out from other objects because it glowed brightly with infrared light. When compared to images taken more than 20 years ago, astronomers found the star was 100 times brighter.

Odd News

How Twitter Broke Its Biggest Story, 'WeGotBinLaden'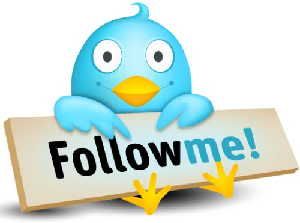 Georgia Institute of Technology

ScienceDaily (Apr. 26, 2012) — Nearly a year after U.S. Special Forces killed Osama bin Laden, the events of May 1, 2011 remain one of the busiest traffic periods in Twitter history. More than 5,000 tweets were sent per second when Twitter became the first source with news of bin Laden's death. But how did the news break and quickly spread across the Twittersphere?

A team of Georgia Tech researchers, together with colleagues at Microsoft Research Asia and University of California-Davis, looked at more than 600,000 tweets for answers. By analyzing tweets sent during a two-hour time frame beginning just minutes before the first rumor, they found that opinion leaders and celebrities played key roles. Their data also shows that the Twitterverse was overwhelmingly convinced the news of bin Laden's death was true, even before it was confirmed on television.