Three tectonic plates converge just a mile off the shoreline, thrusting bare slopes 2000 feet skyward from a narrow ribbon of beach exposed only at low tide wrapped around Punta Gorda. This is the westernmost point of land in the lower 48, just south of the northern access to 26 miles of nearly roadless wilderness, where north Pacific waves that began in Japan will bash the unwary to pulp and the Grid is an abstract concept. My hiking buddies Jack, Lily the Aussie Shepard and I will hit the beach at 6 AM on the 10th of May so we can make it around the Cape at low tide and down the coast 6 miles to our first camp site. We're taking six days, plenty of time to make the full trek with some left over for side trips up Cooskie Creek Canyon or whatever else strikes our fancy.


Image credit; BACKPACKER.COM
But what's really got my feelers waving is the near certainty of finding debris from last year's tragic mega-quake and tsunami in Japan, with reports already coming in from Kodiak Island in the north to Humboldt County right down here Kali-forn-eye-yay, well ahead of model predictions. Everything from tennis shoes, to a motorcycle in its crate to a fishing boat and a funerary urn have been found at various more frequented locations, and this remote stretch of coastline, nearly inaccessible in winter is likely to prove quite interesting. Google Earth users can download this KMZ file for a look at our route, that of a previous magnificent cycling trip along the Usal section and the geology and setting of what should be a story worth telling, flotsam or not some.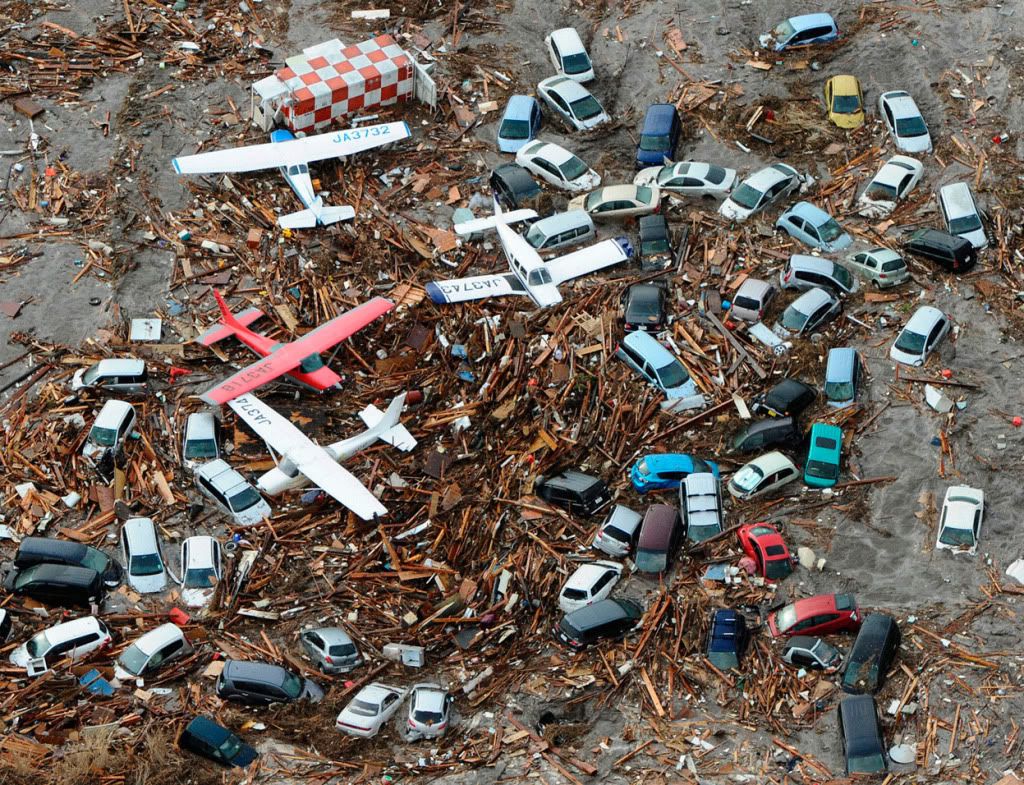 Image Credit; Eons.com
The Japanese government estimates that a total mass of 25 million tons of debris was generated, and
One scientist closely monitoring the situation is Dr. Nikolai Maximenko, a senior researcher at the University of Hawaii's International Pacific Research Center in Honolulu. Speaking at a conference on the Hawaiian island of Kauai in December, Maximenko said that one-third to one-quarter of the total debris may have been pulled out to sea by the tsunami.
This brief video from Scientific American shows the modeled path of the debris and, given how much is already washing ashore, demonstrates that the models are perhaps a bit conservatitve.
Surf with me over the Orange Curl to find out more about Flotsam, the Lost Coast and our scheduled air drop (buffs fingernails on imaginary red velvet smoking jacket).
It turns out that there is a new science of Flotsam and its founder Curtis Ebbesmeyer, aujthor of FLOTSAMETRICS AND THE FLOATING WORLD: How One Man'™s Obsession with Runaway Sneakers and Rubber Ducks Revolutionized Ocean Science, contributes to the very informative must read Beachcombers Alert blog keeping all of us interested informed about floating things, and how, why and where they come ashore.
Each month, Jim Ingraham updates the flotsam model known as OSCURS (Ocean SURface Current Simulator). Monthly updates are made possible by the daily US Navy weather data supplied at the end of each calendar month by the Pacific Fisheries Environmental Laboratory, National Marine Fisheries Service, National Oceanic and Atmospheric Administration (NOAA).
Considering the (somewhat remote) possibility of radiological contamination from Fukushima having come along for the ride, I was gratified to find out that, and I'm not kidding, there's an app for that, that uses the Android device magnetic sensors as crude Gamma Ray detectors. It occurs to the Karmic mind that there is a kind of terrible symmetry to the notion to our own coasts being contaminated by nuclear waste from Japan. Having grown up swimming in the Columbia River downstream from Hanford and not yet mutated (significantly) I'm not terribly worried about radiation personally, and I expect that the GPS geolocated photos will be a far more interesting and useful product of my otherwise useless phone along that towerless strand, but I'll be checking the rad count just for fun.
Ghost Ship. Image credit;
Pantoms and Monsters
Radioactive fun aside though there are many other serious and unknown aspects to the vast shit storm that will be coming ashore from Hawaii to Alaska to California in the next few years. When I moved back stateside from Kauai in '94 some beaches there were already littered with mostly plastic crap washed ashore after months or years at sea, eroded by wind and salt but depressingly still recognizable. I worry what will happen to those soft sanded palm lined beaches and the turtles that even then were being found strangled by plastic bags they had mistaken for jellyfish. And not just in Hawaii but all along the west coast, something evil this way comes. The west coast I grew up to know in intimate and loving detail from the Olympic Peninsula to the Kenai Peninsula to San Diego, I've seen nearly all of it, touched and smelt it, fished it, walked it and cycled it, and I hope to hell we're ready for what's coming.
But along the way our good friend Pete the Pilot will be air-dropping the Sunday Times, three steaks, a bottle of vodka, and bragging rights, should any other hardy souls be there to witness our uber-backpacker shenanigans with smoke signals and improvised wind sock, so the follow-up photo diary promises to make interesting viewing, whatever the surf may have cast ashore.


On that note, I am looking forward with a kind of pregnant anticipation composed of equal parts exhilaration at walking the last stretch of lower 48 US Pacific coastline that I have not already cycled (no cycling there, not even for the likes of me) while taking in the awesome scale of forces sculpting the continent, and a kind of fascinated horror at what might be waiting embedded in the winter's undisturbed storm wrack. I am also looking forward to sharing the trip with my fellow Kossacks after I stumble back into to Shelter Cove, where there are no police and some real life Pirates in their Own Minds knock back a swill o' grog as they fend off shrieking gulls swooping above the gutting table for a free meal in the windy evening of a long day of salmon fishing, trying not to cut off their other ear. Arrrrrr, I kin' smell the sea from here!
NB: Hat Tip to the good folks at Z.I.P. for constructive criticism.
Sat May 26, 2012 at 10:29 AM PT: The Sequel to this Prequel has been published here,
Sun Jun 03, 2012 at 11:32 AM PT: Part 2 of 3 published 6/3/12 here.