I am writing tonight about 'trusted usership,' covered in some detail in the Daily Kos FAQ. On this site, it is about comment input only. Except to the extent that diaries now ALL have tip jars (except for some posted on the Front Page), by themselves diaries don't impact so-called 'TU status.' You can be a 'trusted user' on Daily Kos without ever writing a diary. By and large I am fine with that. But it is recommendations comments receive that lead to that status.
But First, A Word From Our Sponsor:
Top Comments recognizes the previous day's Top Mojo and strives to promote each day's outstanding comments through nominations made by Kossacks like you. Please send comments (before 9:30pm ET) by email to topcomments@gmail.com or by our KosMail message board. Just click on the Spinning Top™ to make a submission. Look for the Spinning Top™ to pop up in diaries around Daily Kos.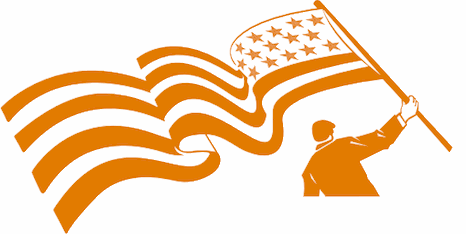 Make sure that you include the direct link to the comment (the URL), which is available by clicking on that comment's date/time. Please let us know your Daily Kos user name if you use email so we can credit you properly. If you send a writeup with the link, we can include that as well. The diarist reserves the right to edit all content.
Please come in. You're invited to make yourself at home! Join us beneath the doodle...
The purpose of Daily Kos is clearly stated, also in the FAQ.

This is a Democratic blog, a partisan blog. One that recognizes that Democrats run from left to right on the ideological spectrum, and yet we're all still in this fight together. We happily embrace centrists like NDN's Simon Rosenberg and Howard Dean, conservatives like Martin Frost and Brad Carson, and liberals like John Kerry and Barack Obama. Liberal? Yeah, we're around here and we're proud. But it's not a liberal blog. It's a Democratic blog with one goal in mind: electoral victory. And since we haven't gotten any of that from the current crew, we're one more thing: a reform blog. The battle for the party is not an ideological battle. It's one between establishment and anti-establishment factions. And as I've said a million times, the status quo is untenable.
A
recent diary
engaged with OUR idea of purpose.
Something the Dog Said wrote about the contrast between the work and community, as if they might be polar opposites. Interesting diary, with interesting comments.
Of course, in the Top Comments community, community is emphasized. And, similarly, it isn't that simple. In my personal activity on Daily Kos, I frequent comparatively positively oriented diaries and comment threads on this site. If the 'energy' isn't positive, constructive, for building as opposed to tearing down, I am not there. It isn't a fear of participating in our larger political initiatives, it is a belief in the value of compassion, fairness, integrity. It is a belief in caring.
The purpose of the site as declared by Markos is electoral success. My personal goals are much bigger. I want ours to be a better world. Locally and globally. I want our lives and those of our fellow human beings to be creative and fulfilling, happy, with all essential needs met as a prerequisite to pursuit of our creative goals. Obviously, there is no path to that world with Republican leadership. Only through Democratic leadership - BOLD Democratic leadership, will the larger goals I believe in be possible. So, for me, Daily Kos (with all of YOU!) is an excellent place to be. The best place I have found.
Trusted usership, for me, isn't a question of mojo. It is a question of supporting Democrats, supporting and working toward Democratic ideals. I never post a word on Daily Kos in diary or in a comment that isn't focused on nurturant support for those goals. Top Comments is my 'blog home' within the larger home of Daily Kos.
If words I use express an idea which helps Democrats at large or Democrats on our team in a personal way, then my creative energy is being used in a worthwhile way. If my words provide comfort or encouragement to another human being similarly focused, then I have done something worthwhile, BOTH in terms of work, as Something the Dog Said defined it, and in terms of community. Because without our community as passionate Democrats, neither our goals nor those of the larger party can succeed.
Trusted usership isn't an issue of mojo. It is an issue of the human heart. It is knowing that I am one with my brothers and sisters of color. It is knowing that I am one with my brothers and sisters of gender (identity or orientation or both!). It is knowing that I am one with those less fortunate than I, that our hopes for a more cooperative, more peaceful, more loving world will come to pass. That we will make them come to pass. I trust myself, and I trust you, and mojo has nothing to do with it. I trust our hearts and our minds. I think you do too!
Love,
Ben
On to tonight's comments! (Courtesy of gizmo59.)
TOP COMMENTS
May 4, 2012
Thanks to tonight's Top Comments contributors! Let us hear from YOU
when you find that proficient comment.
From second gen:

I just read the most cogent argument, by TarentinoDork, against those complaining that Obama is trying to take undue credit for taking down Osama bin Laden. From greg306's post Response to anti-Obama clown ad.
From Angie in WA State:

In Sasharusha's Righteous Rant of a post, hannah explains to the tone-deaf exactly why (with examples, no less!) a Righteous Fucking Rant is and should be seen as a GOOD THING.
From Noddy:

lawdog, repeating a great line from TBTM Julie's recommended post Rush Boycott Working: They're Running Scared, reinforces a point about boycotts and free speech.
From hazey:

Just on the outside chance that someone else hasn't already submitted this, ivorybill's comment in Mother Mags' recommended post AZ review shows private prisons cost more. So legislature ends the study.
From vcmvo2:

Vayle with an excellent use of verbal irony in this comment!
From Andrew C White:

This comment from Trix is in the title only, but it is clever use of words and fine ironic framing, as well!
From Crashing Vor:

I cannot recommend highly enough this suggestion from vzfk3s to Colin Powell!
From bronte17:
A most excellent comment from LeftHandedMan that sums up the bush cabal in 17 simple words:


... Bushies got inspired by the war criminals and not the guys who brought them to a court.

Carve that on the cabal's tombstones.

From the incredible Meteor Blades and his post Colin Powell so so sad he can't erase 'blot' on his reputation.

From BeninSC:

This comment from wretchedhive is in the title only, but it is a sarcastic message to Megyn Kelly!

TomP disputes the idea that Obama will use his post-presidential years to 'cash-in.' Let's hope we don't find out for another four plus years! (But I do agree with TomP.)

THERE it is! sphealey tells birthers where Obama's birth certificate can most easily be found!

To the idea that Michele Bachmann's campaign was almost mistake free, Vita Brevis responds with sarcasm!
TOP PHOTOS
May 3, 2012
Enjoy jotter's wonderful PictureQuilt™ below. Just click on the picture and it will magically take you to the comment that features that photo. Have fun, Kossacks!